Mic: The Black Monuments Project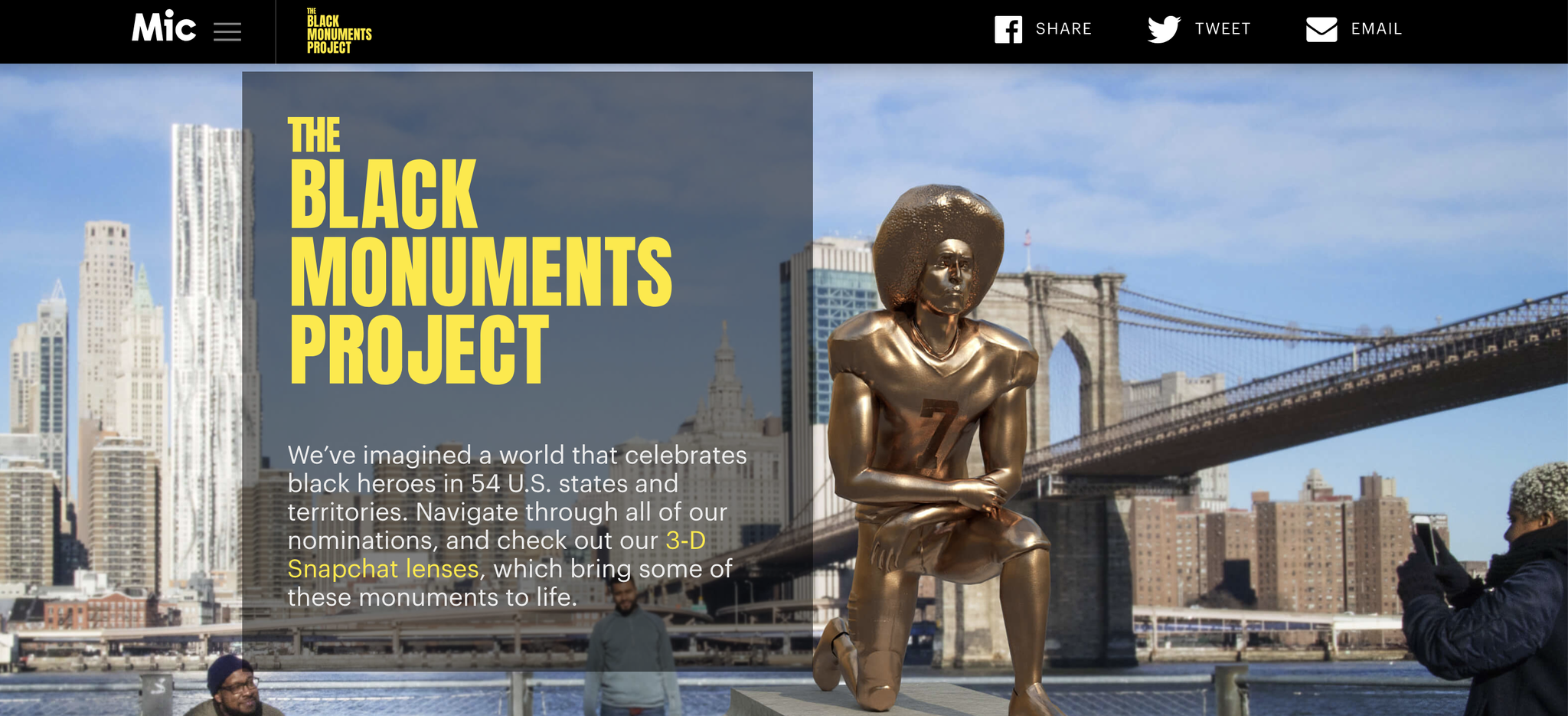 We've imagined a world that celebrates black heroes in 54 U.S. states and territories. Navigate through all of our nominations, and check out our 3‑D Snapchat lenses, which bring some of these monuments to life.

NBC News: She Thrives, a series presented by NBCBLK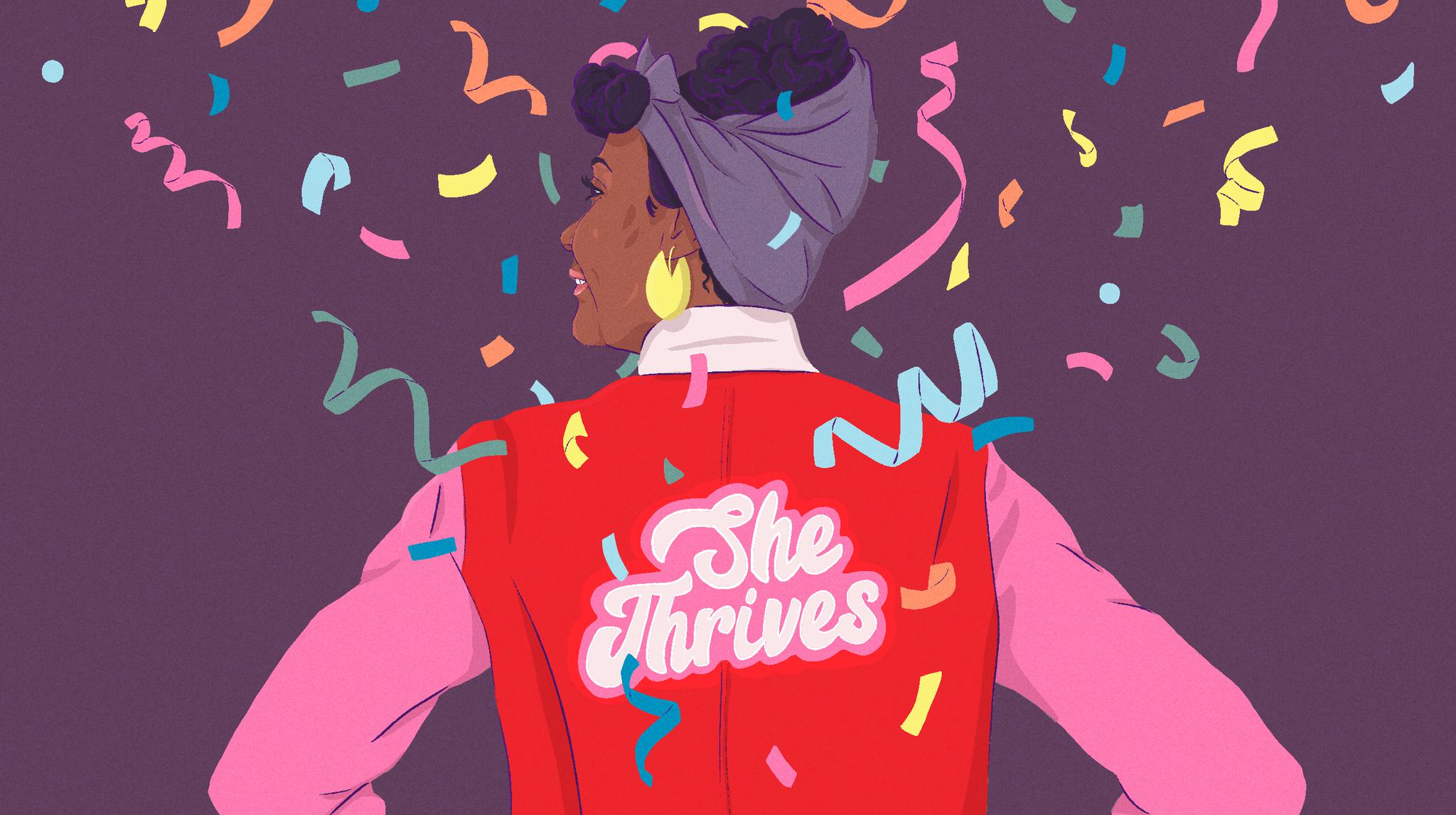 These 10 women are shaping their communities and, in their own way, altering life for everyone in 21st century America. Theirs are stories that deserve to be told.

The Root: 2019 Young Futurists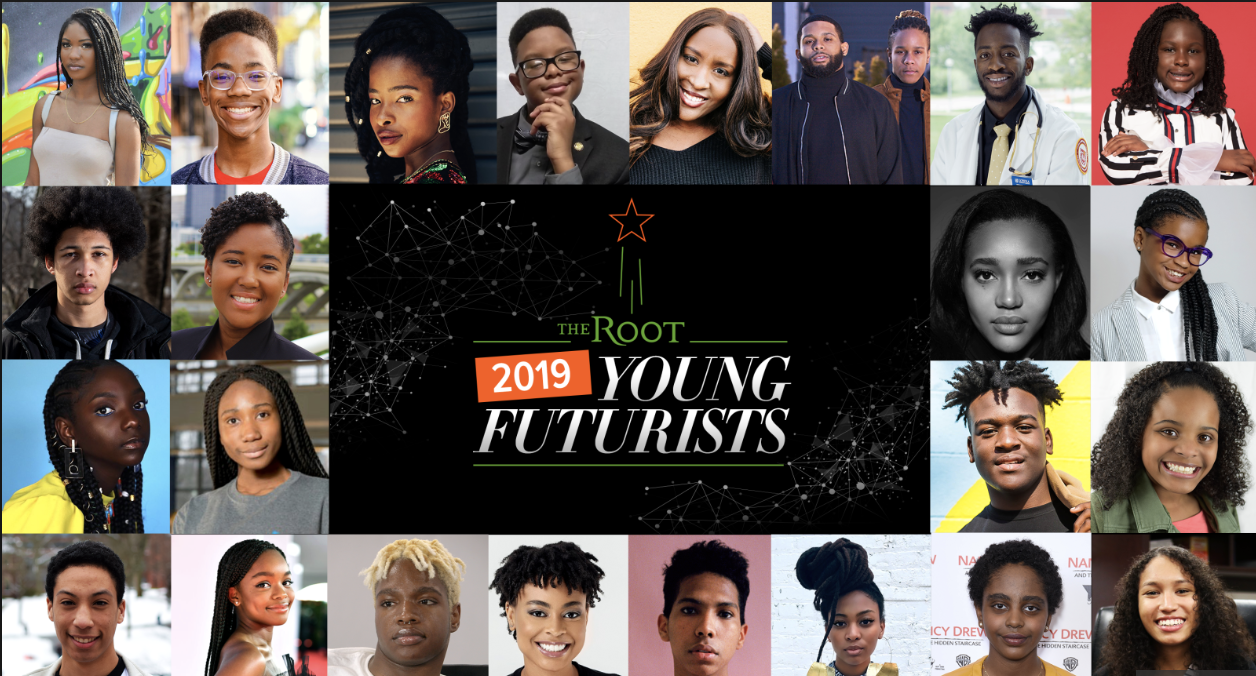 Young Futurists is The Root's annual list of the 25 best and brightest young African-Americans who excel in the fields of social justice and activism, arts and culture, enterprise and corporate innovation, science and technology, and green innovation.